Surprise your children, friends or partner to do a different activity! There is no other store like it!
Give away a mini workshop course to do at the Jesmonite Store!
The Jesmonite Store is a store, but above all a workshop in which to come and play and experiment with molds and resins. A fun morning or afternoon where you will learn how to use Jesmonite as a creation material by working together with us on an original piece.
It is a water-based material, non-toxic and very easy to work with.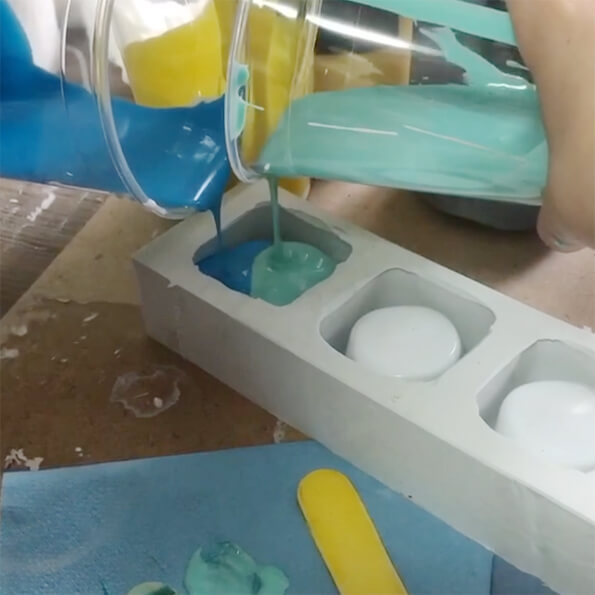 Choose the mold, the colors and finish the piece with a manual water sanding process to achieve a perfect finish! We guide you through all the steps and we will advise you on the choice of colors and how to get different finishes
The final result you take it the same day as a souvenir or a gift to give away!
If you are thinking of someone who would love to come, the experience is available as a GIFT VOUCHER
Contact us for more details!