Buy in the store the different types of silicone for Resineco molds for your Jesmonite works or with plaster, polyester resin, epoxy or polyurethane resins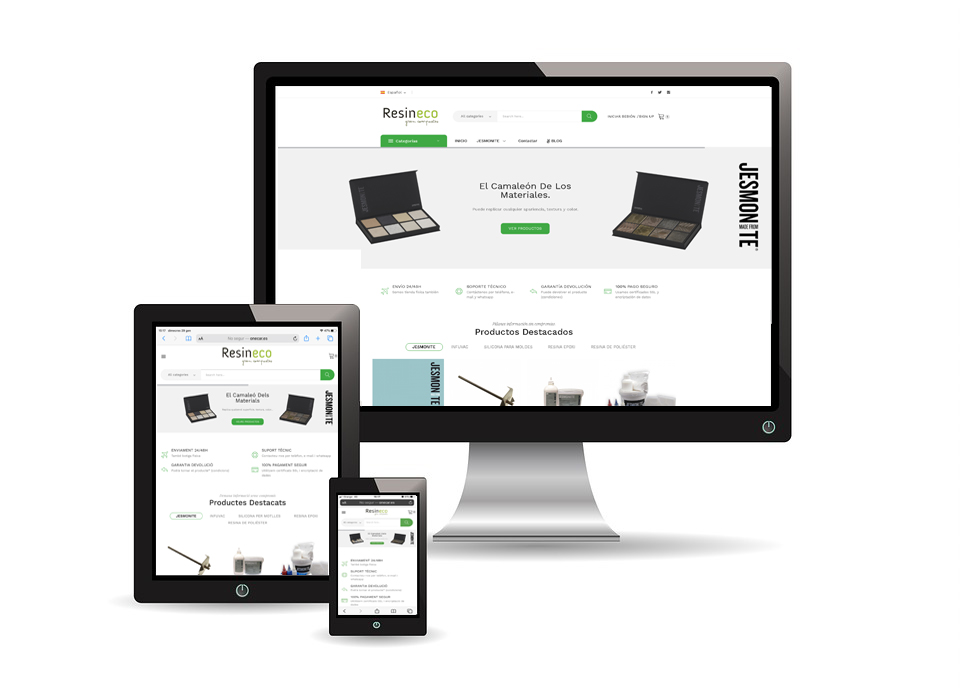 SILICONE Standard SILGREY
It is a good silicone for reproductions from a soft, flexible and non-stick mold. Ideal to start creating your own silicone molds.
SILICONE Superior SILGREY PLUS
Silicone for molds similar to SILGREY but with greater tear-resistance, choose this one if you need to get much more copies of the same mold or work with polyurethane, polyester or epoxy resins.
SILICONE for large and layered molds SILTHIXO
If you need to make a very large mold, one piece in which the application of silicone is required vertically, thanks to its higher viscosity and its thickening additive, you can save on silicone and create a layered mold. TIP: We recommend to make the mold shell with Jesmonite and quadaxial fiber!
SILICONE for melting metal SILRED
The preferred silicone for fishingmen who want to replicate their own fishing leads. Can be used with low melting point metals. A characteristic red silicone that supports up to 350ºc of temperature. ShoreA60 hardness
Silicone suitable for making food molds, chocolate, ice cubes and other mixtures that you can pour in a liquid form and that when hardened or curdled you can obtain a reproduction suitable for consumption. ShoreA40 hardness
SILCLEAR 22 Addition SILICONE
The best Resineco silicone in terms of tear resistance and low viscosity for a total absence of bubbles. ShoreA22 hardness
If you want to learn how to use silicone for molds, subscribe to the newsletter to find out when there is a course or workshop!