JESMONITE
Discover new materials for resin works, mold silicones and much more!
SHOP
In the heart of the Gràcia neighborhood, a place to buy your creative materials in Barcelona
ACTIVITIES
Experience and learn all about Jesmonite and silicone mold making!
JESMONITE
combines

creativity and design

in a single material

Jesmonite is increasingly used by artisans, artists and designers, its ability to produce fine and intricate details makes it a popular choice for jewelry makers, while its strength and durability lend it as the perfect material for sculptors.

Discover it!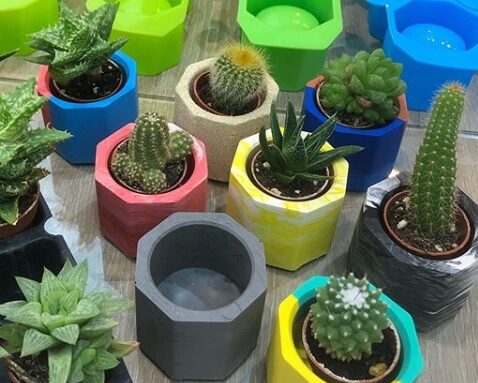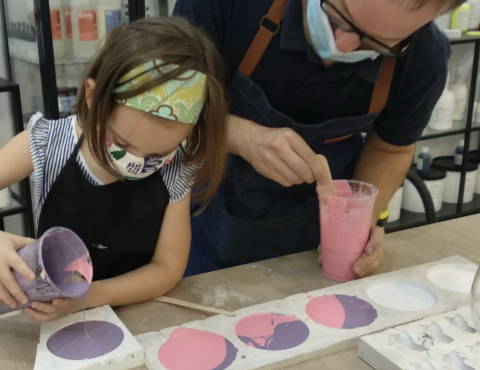 Main features
Jesmonite is a safe and environmentally friendly alternative to resin, plaster or concrete. It's fun, easy to use, can be cast and worked in many ways to achieve amazing results, on a multitude of projects. It can be mixed with other materials such as pigments, inks, metallic fillers to achieve unique finishes. The possibilities are endless!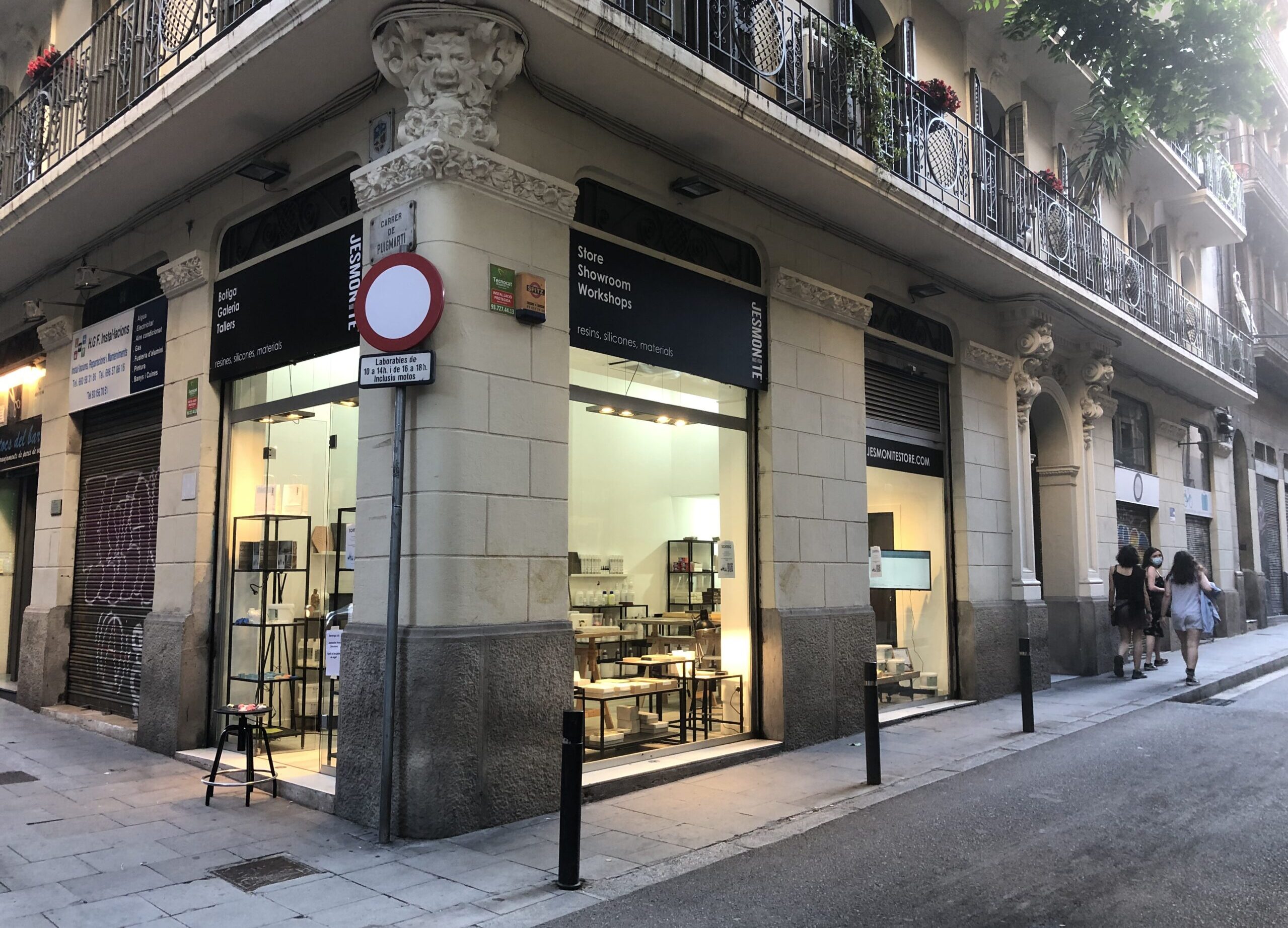 A BIT OF HISTORY
13 years showing the advantages of Jesmonite
For a long time, opening a Concept Store around Jesmonite and silicone for molds was an idea that filled us with enthusiasm, now it is a reality that …
Read more
the idea
Bringing resins and molds closer to everyone
What we like most about our work is being able to teach how to work with resins and molds in a safe and fun way. That's why we love Jesmonite, a water-based material, safe, fun and easy to use.
Read more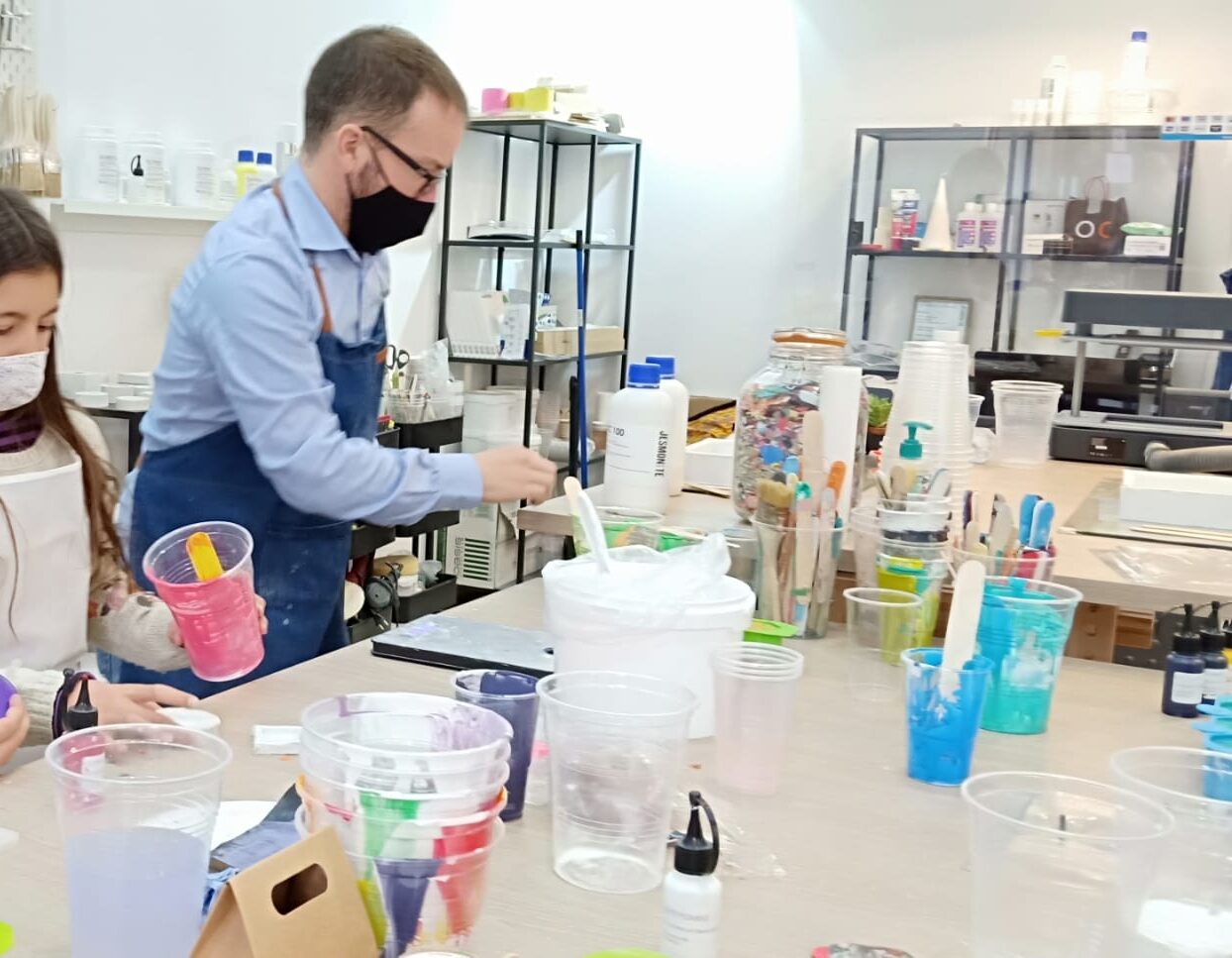 The Team
Passionate, enthusiastic and experienced in molds, resins and silicones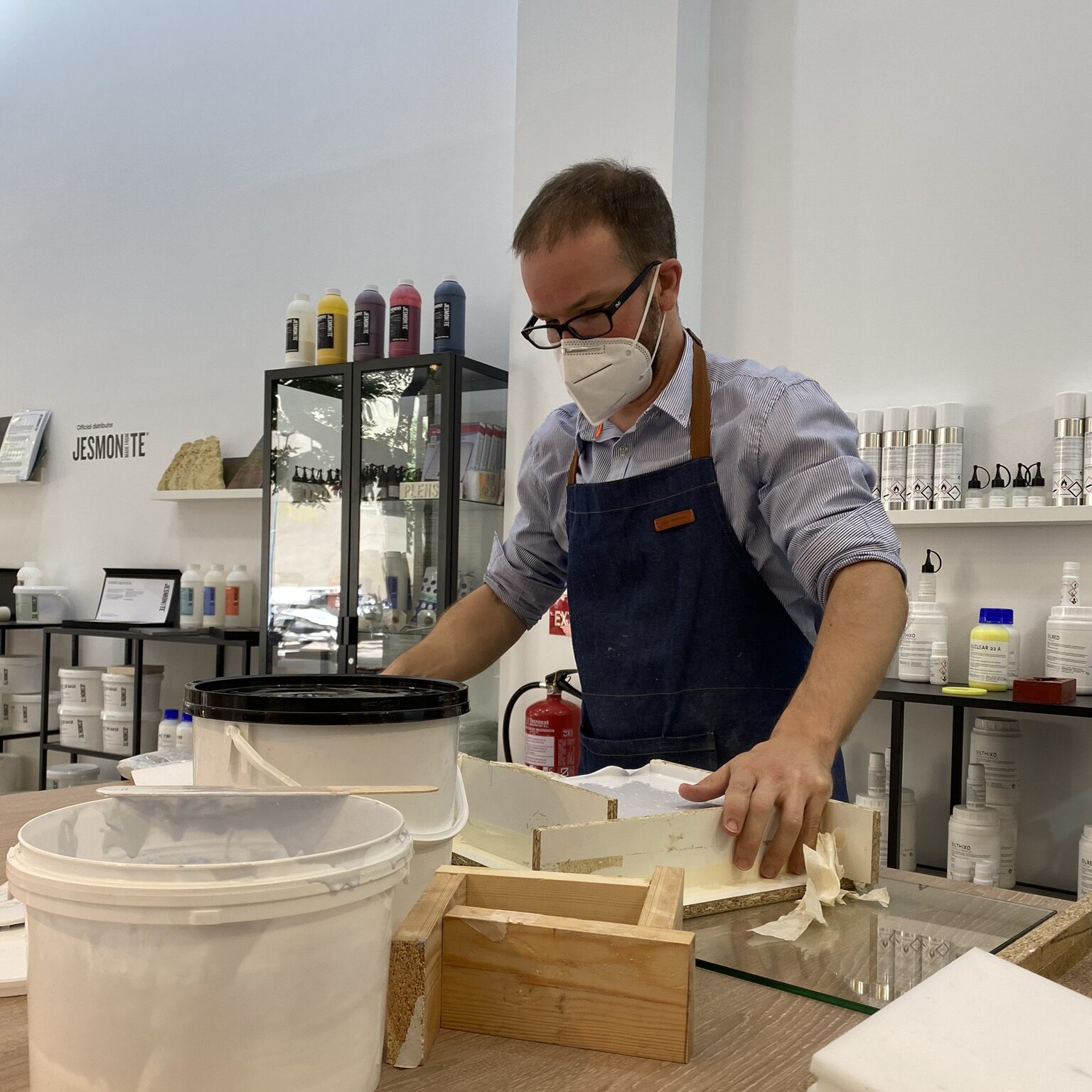 Martí
Resineco Composites
13 years of experience with Jesmonite and mold silicones. Manager of Resineco Composites.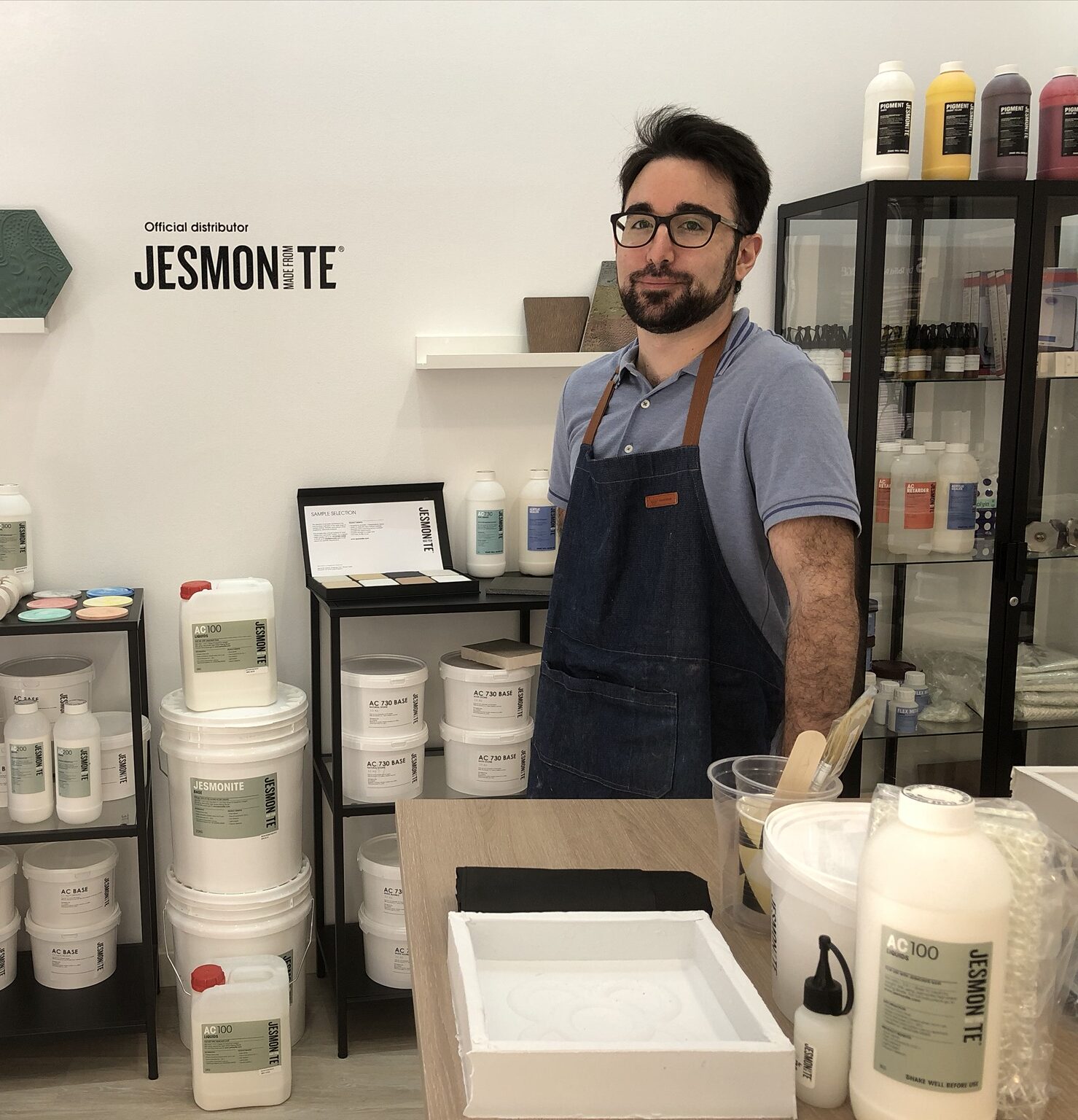 Jordi
Store Manager
Shop manager, loves to explain and help. Solve any questions about molds and resins.
Testimonials
Reviews from Google
I have done the coaster workshop and it has been great. Very complete and entertaining. The result is fantastic and Martin is very nice and professional. A workshop that I recommend to do as a couple, family or group of friends.

Fantastic. A very good time making very unique pieces of ecological resin. Thousands of ideas, tips, inspirations and explanations on how to get the most out of this product. Imagination to the power

There are no words to explain the professionalism and desire of the boys. Always attentive to the doubts we have had, with kindness and respect.
We have been working with them since August …
They have very interesting workshops both to know how to work with the products or to make your own molds or other objects.

Buy on-line
If you want to buy Jesmonite, Mold Silicone, Alginate, and many more materials related to molds
On-Line Shop
Latest news
If you have not yet subscribed to the Newsletter, here you can see the latest news!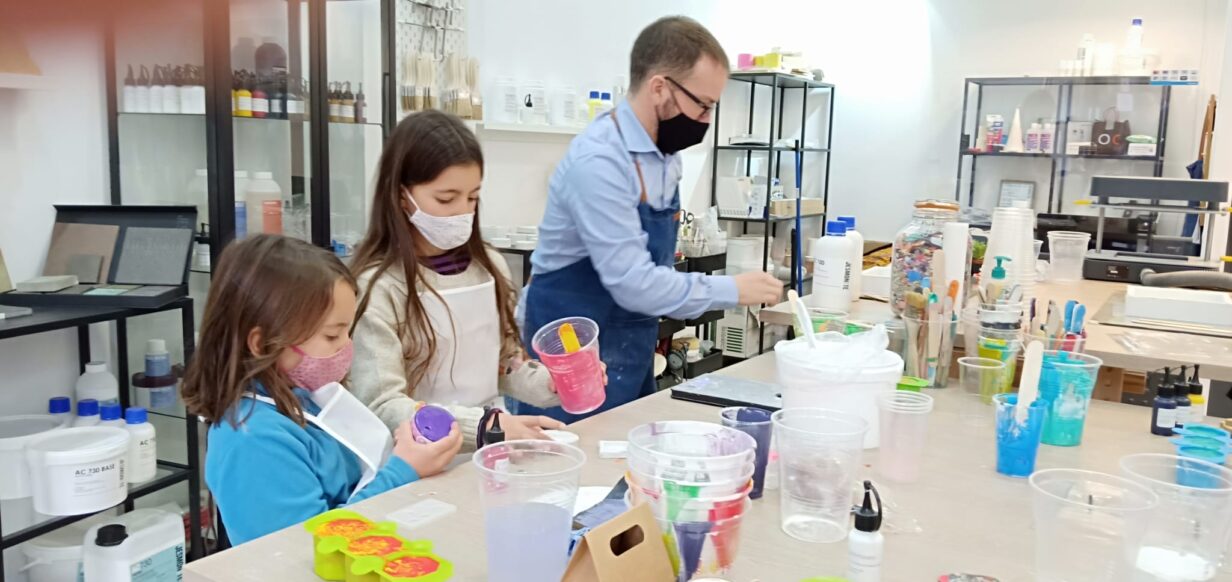 Welcome to the fabulous world of Jesmonite, the easy-to-use, non-toxic chameleon material for your sculpture,[…]
Contact us
We are at your disposal for any questions or queries about the store, the materials or your next projects!