Everything we can do from Jesmonite we will do from Jesmonite, that was the idea of ​​Martí Vidal, soul of the Jesmonite Store when he thought of this store, and it was clear that the stools for the workshop must be from Jesmonite!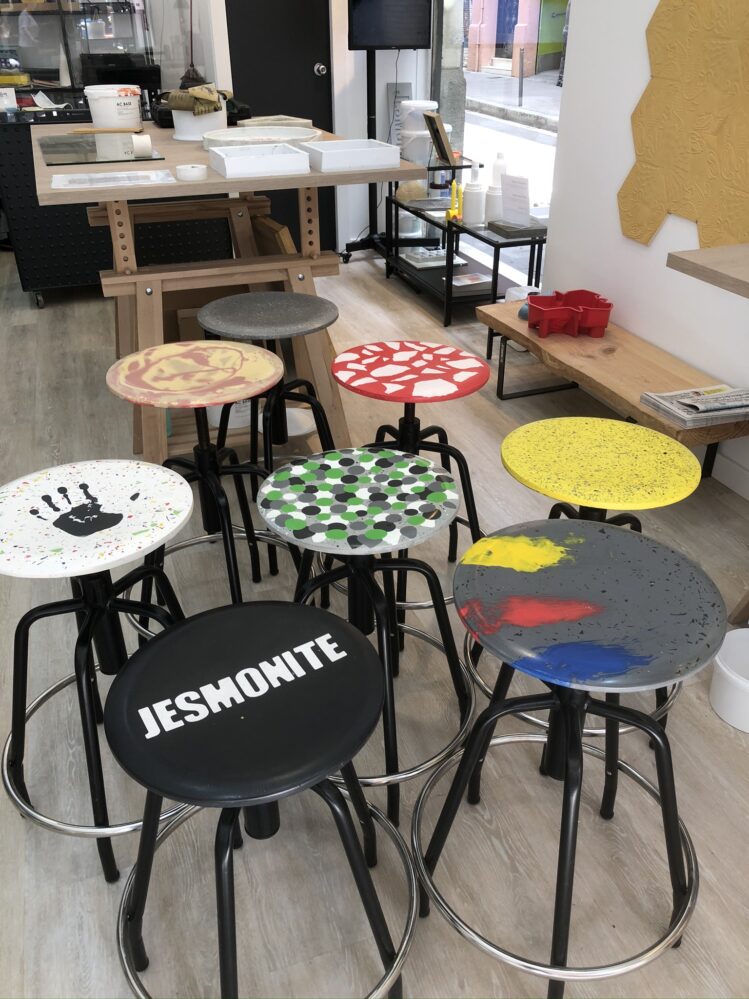 During the lockdown caused by the blissful Covid19, which caused the opening of the store to be postponed, it helped Martí to manufacture the seats of the Jesmonite AC100 stools, each with a different technique, in order to show the different possibilities and effects.
With letters, Terrazzo effect, color combinations or artistic brushstrokes, there are no limitations! The mold is made with rtv silicone Silgrey
The base is made of steel, it is the laboratory stool on which we all have sat at school one day. Adjustable in height and very stable thanks to its 5 legs. Ideal for our workshops but also for your home, your workshop or for a modern premises.
Many people have asked us about the stools, and they are not for sale, but if you want, we will help you make a custom one to your liking!
Reserve your Workshop / Stool experience from the Jesmonite Store!