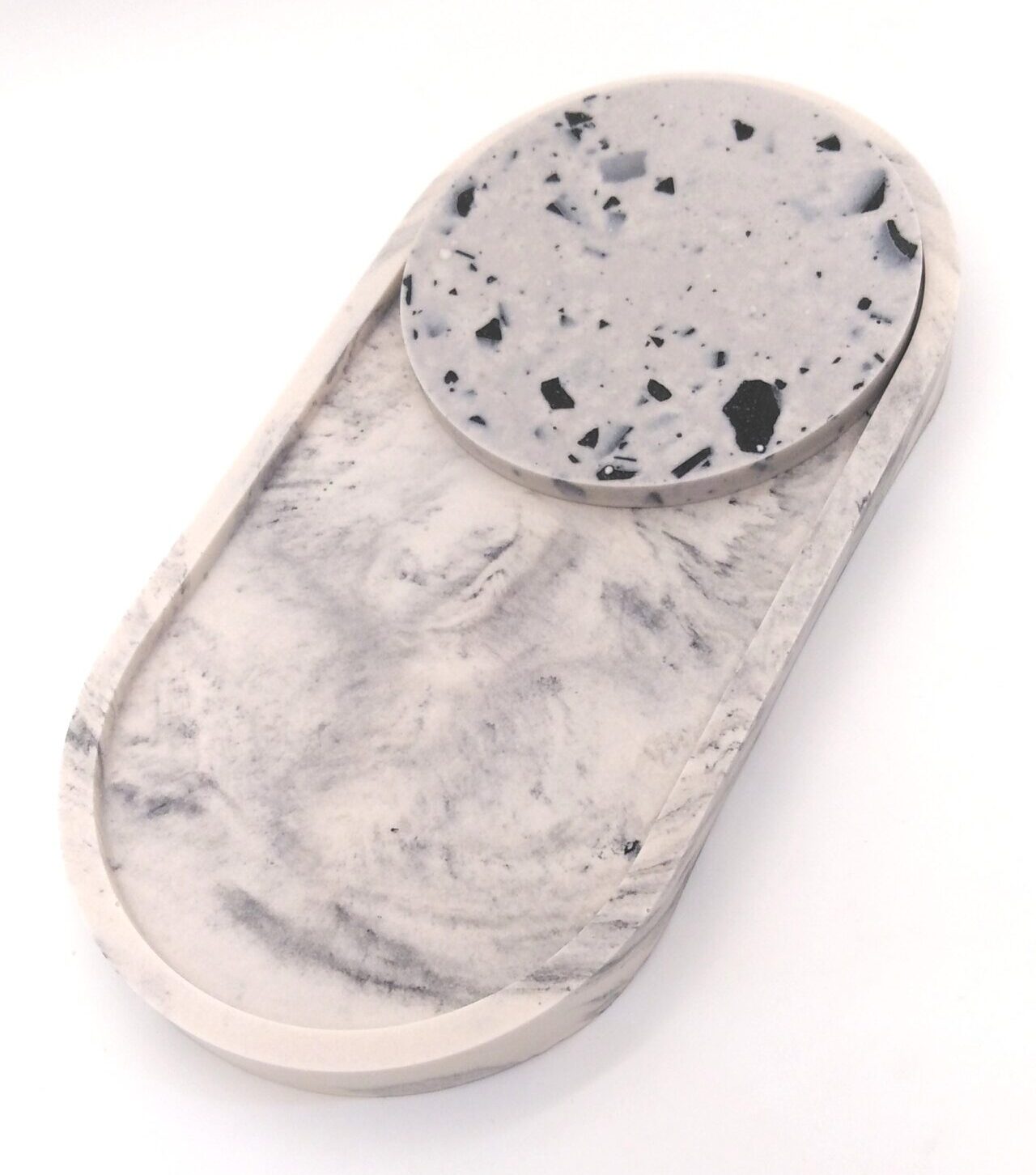 Make It Now – Making your own tray and coaster!
Create your own trays with Jesmonite! Surprise your guests with decorative trays created by yourself either to put that snack or to give a personal decorative touch to your home!
You can combine colors, create effects and most importantly play with this non-toxic material!
The workshop includes:
Apron
Material and pigments necessary to make your own trays
Price: 35€
Super easy and fun activity to learn!
You can book this activity by contacting us by e-mail, telephone or social networks!