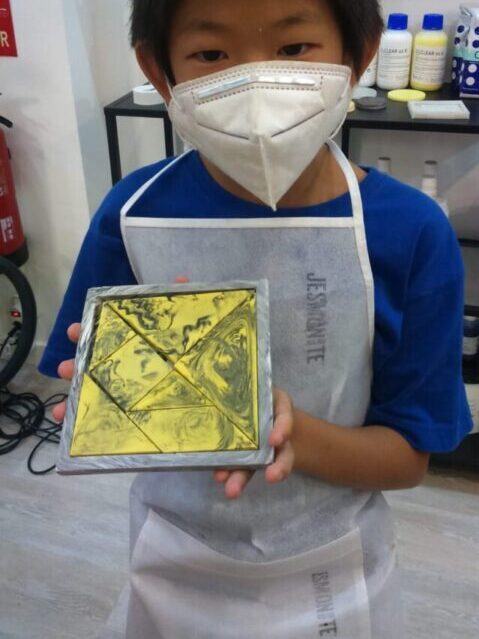 Make it Now: Jesmonite Tangram
Create your own Tangram in Jesmonite!
Did you know that tangram in Chinese means "Seven boards of cunning"? And that each piece is called «tans»? You can make geometric shapes that mimic animal silhouettes, people, and other designs, plus it can serve as decoration.
Come to the Jesmonite Store Barcelona, ​​choose your favorite colors to create your own Tangram from a silicone mold. It is a fast, non-toxic workshop and you will have a fun time!
Surely you have ever played with a Tangram and it was difficult for you to put the 7 pieces back inside when you finished… In this workshop you will also learn how!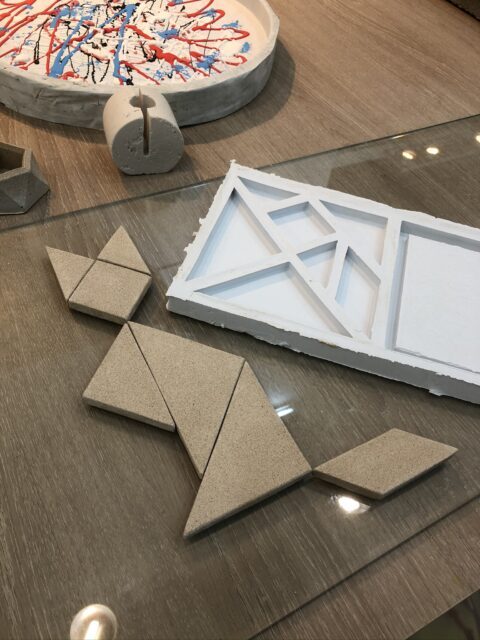 What does the Make it Now Jesmonite Tangram workshop include:
Material and equipment necessary to make 1 base and 1 color tangram with Jesmonite
Water sandpaper to give a soft touch to the pieces and the base
A Jesmonite apron
Activity duration: 1 hour. APPOINTMENT REQUIRED
ACTIVITY PRICE: € 30
Activity suitable for children from 10 years
In 1 hour you will have a Tangram made by you, with the finish and colors you have chosen.
IMPORTANT: last workshop starts at 7pm.