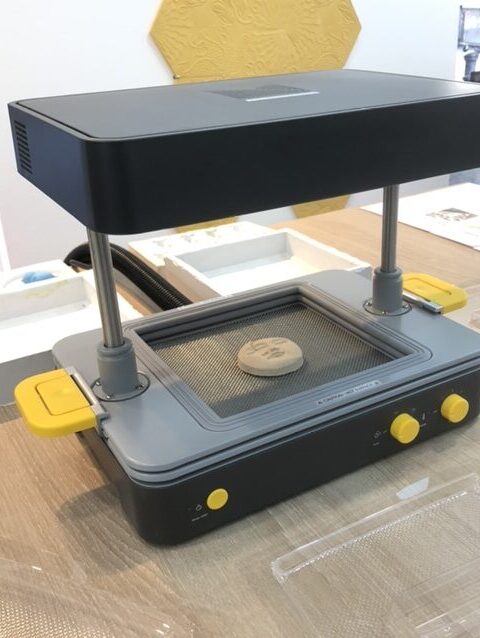 Make a mold with the Mayku Formbox
Do you need a quick mold? Come to the Jesmonite Store Barcelona and you will make the mold immediately with the Mayku FormBox.
The materials we use for the molds are food safe, they are 100% recyclable plastic and the molds can be used repeatedly.
You can come to make molds of geometric shapes, shapes for pastry, chocolate …
The Mayku Formbox thermoformer can make molds from many materials, from 3D prints, solid foods, plastics, ceramics, wood, stone …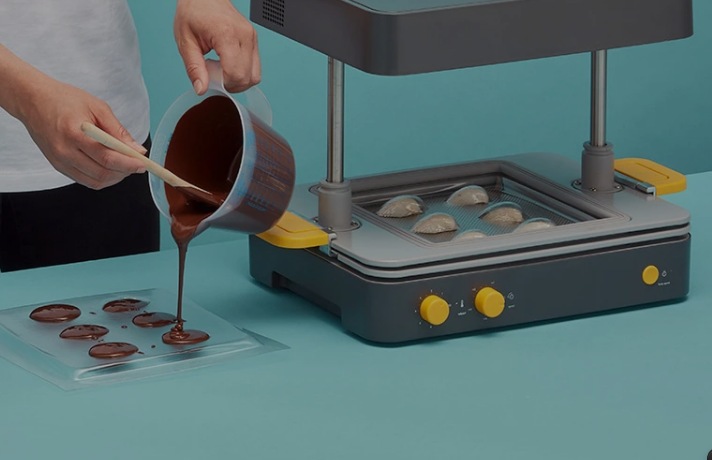 * IMPORTANT: Not all shapes can be copied by thermoforming. The piece to be copied must be suitable for copying with a thermoformer, check with us before coming and we can advise you.
Appointment required