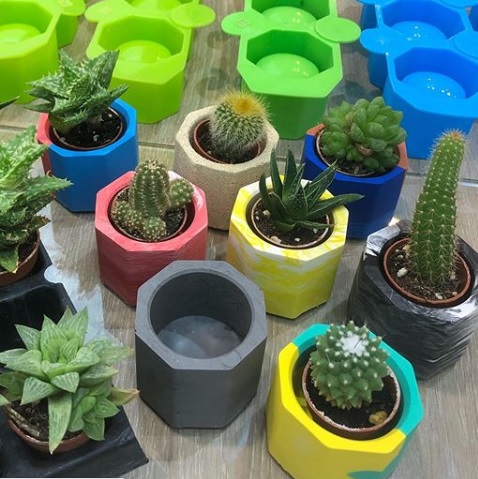 Make it Now! – Jesmonite Mini Cactus Pots!
Do you want to have a fun time and create with Jesmonite while creating your own Mini Cactus Pots? This is your place!
In this workshop we will teach you to create your own pieces step by step creating the styles that you most like!
Do you prefer a colored base and mix them directly in the mold, a marble or a terrazzo? You choose!
This workshop includes:
Apron
Material and pigments required
3 mini cactus
Duration of the workshop: 1 hour 30min.
You can book by contacting us by mail, phone or social networks!